Social Media Screening Solution
Protect Your Reputation with Social Media Screening
In the digital age, more of your potential candidate's personal thoughts are public opinions – posted directly to their social media feeds or present in their social media interactions. Don't risk your company's reputation by hiring candidates who broadcast controversial posts or opinions in the public sphere – add social screening services to your background screening packages.
Quick Search's enhanced screening services are powered by Social Intelligence. Only available in the U.S.

Modernized Screening
Social media is a part of our world, plain and simple. Quick Search, powered by Social Intelligence, offers a comprehensive screening solution for the digital age – perfect for your next high profile hire. 

More Comprehensive
When your reputation is on the line, thorough screening is key. By checking social indicators across all major social media channels you can be confident in your next hire.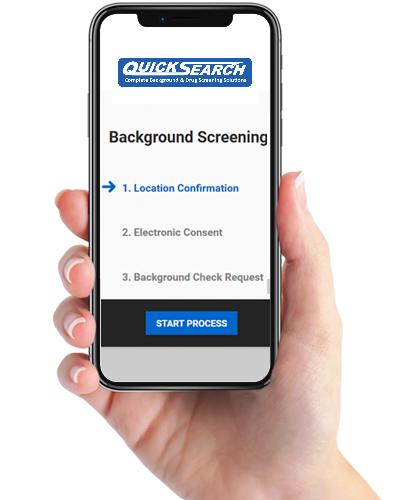 In today's market, you need great candidates more than they need you.
With our custom, applicant-focused mobile screening portal, Quick Search helps make sure you can start the screening process now. Faster speed to hire for you – better applicant experience for your candidates.
Don't lose another candidate due to inconvenience.
Our platform integrates with more than 30 Applicant Tracking Systems