Electronic I-9 & E-Verify Solutions
Electronic I-9s & E-Verify Solution
Quick Search and Tracker I-9 make Electronic I-9s and E-Verify easier than ever by streamlining your compliance processes. The automated online tracking system ensures compliance requirements are met, and delivers real-time I-9 intelligence so you're always prepared for an audit. And if you're transitioning away from paper I-9s, we've got you covered.
The Quick Search Tracker I-9 Solution:
Reduces I-9 errors, workload, and potential for audit risks
Provides a flexible online interface and management portal
Ensures data security and privacy
Intuitive I-9 Form and E-Verify Process tracking
Discover the Benefits of E-Verification
We've helped organizations of all sizes migrate from paper to electronic verification. Read how we helped Boston's Pizza!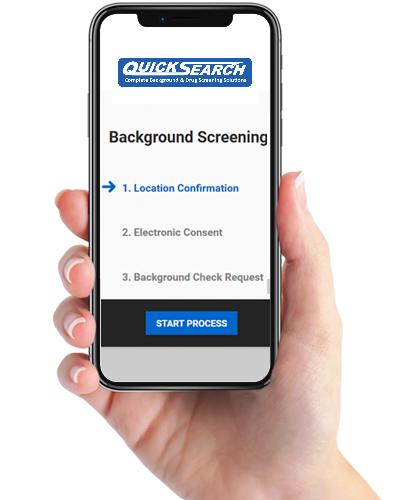 In today's market, you need great candidates more than they need you.
With our custom, applicant-focused mobile screening portal, Quick Search helps make sure you can start the screening process now. Faster speed to hire for you – better applicant experience for your candidates.
Don't lose another candidate due to inconvenience.
Our platform integrates with more than 30 Applicant Tracking Systems