Flexible Drug and Alcohol Testing Services
The Best Partners in Drug and Alcohol Screenings
Businesses, big and small, count on Quick Search to handle their drug screen needs. With solutions to support a drug-free workplace, or to satisfy Department of Transportation (DOT) testing requirements, we're here to help.
Quick Search proudly partners with Quest Diagnostics™ and LabCorp to provide drug screening services – which means you have access to a nationwide* testing site network and online ordering system. Our solution takes the pain out of drug screening with a variety of drug screening options to meet your organization's needs.
Quick Search is also excited to partner with OraSure® to provide on-the-spot drug and alcohol saliva testing. Oral fluid testing offers a minimally-invasive, observed collection that can reduce the chance of tampering, as well as donor challenges, later in the process. Our on-the-spot testing solutions provide results in minutes and the flexibility for hiring events, post acccident, job fairs, reasonable cause, and more.
*Some states limit the availability of drug testing for pre-employment purposes.
Convenient Drug and Alcohol Screening Solutions

Easy Online Portal
Fast online ordering and results
Electronic Chain of Custody forms
Automated email notifications

High Accuracy Protocols
Medical Review Officers (MROs) for non-negative results
Access to over 12,000 Nationwide* collection sites
Partnered with LabCorp and Quest Diagnostic

On-the-Spot Testing
Saliva testing for both alcohol and drugs, with results in minutes
Available in multiple panel configurations
FDA-cleared, CLIA-waived and DOT-approved
Understanding Your Drug and Alcohol Testing Options

Multiple Background Screening Solutions
Alcohol Testing
Accessible alcohol testing options through our partner network of more than 12,000 convenient national collection sites or on-the-spot testing with results in minutes.
Drug Testing
Drug-free workplace obligations at your fingertips with urine, on-the-spot saliva, and hair drug testing with result verification by a trained Medical Review Officer.
Electronic Chain-of-Custody
Additional convenience and error elimination compared to paper drug testing forms.
Hair Drug Testing
Screen candidates for illicit drugs to help prevent and eliminate risks to your organization.
Post-Accident & Reasonable Suspicion Testing
Conduct drug and alcohol tests immediately following an accident, while ensuring FMSCA requirements are met.
On-the-Spot Saliva Testing
Saliva testing can accurately detect recent drug or alcohol use, while providing results in minutes, making it a common testing method for post-accident testing.
10 panel Non-DOT Urine Drug Screening Packages through Quest for as low as $37.50
DOT and Hair Testing options also available. Some states limit the availability of Drug Testing for Pre-Employment Purposes.
On-the-Spot Saliva Testing available for alcohol or 5-10 panel drug configurations
Contact us today to learn more about pricing and discounts available for on-the-spot test order kits.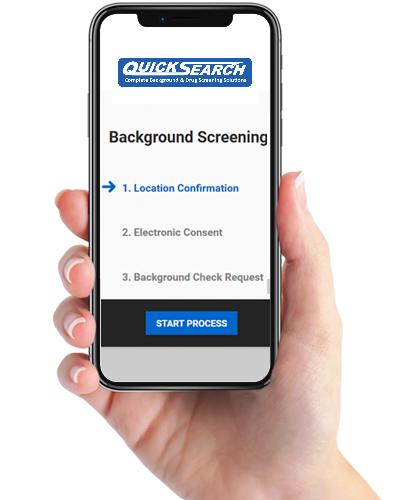 In today's market, you need great candidates more than they need you.
With our custom, applicant-focused mobile screening portal, Quick Search helps make sure you can start the screening process now. Faster speed to hire for you – better applicant experience for your candidates.
Don't lose another candidate due to inconvenience.
Our platform integrates with more than 30 Applicant Tracking Systems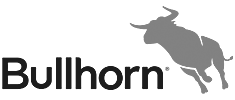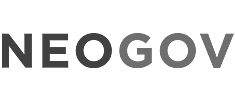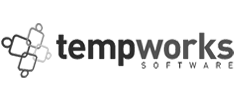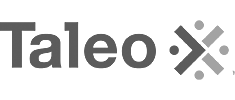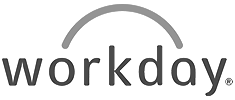 Ready to Partner with the Drug Testing Experts?