Expert Insights
Common Background Check Myths: What Employers Need to Know
Common Background Check Myths:
What Employers Need to Know
By: John V. Page, VP of Sales
Every company needs to conduct thorough background checks to make sure they're hiring the best possible candidates. This due diligence can prevent workplace violence, avoid employer negligence claims, defend against liability, and mitigate turnover costs, which according to the Society for Human Resource Management (SHRM) can reach $30-45,000 for an employee salaried at $60,000.
While the importance of screening is clear, it can be confusing as to what background checks cover, especially considering rules and availability of records vary drastically from state to state.
Myth #1: All criminal records available to an employer can be used against candidates in hiring decisions.
Differences exist between what a consumer reporting agency (CRA) can access and report, such as arrest records going back seven years under the Fair Credit Reporting Act, versus what an employer can legally use when making employment decisions. Employers are prohibited in twelve states from using an applicant's arrest record – which can be misleading because it doesn't mean the person was guilty or even prosecuted – and some conviction records. In California, for example, employers can't consider marijuana convictions more than two years old. Under Ban the Box legislation, many states prohibit criminal history from being considered until after an employment offer is made.
Myth #2: Criminal background checks are the primary reason companies conduct screening.
The purpose of a background check spans much farther than simply looking for someone's criminal record, which includes anything from felony convictions, misdemeanors, pending criminal cases, arrests pending prosecution, and even expunged or sealed records. There are plenty of other helpful pieces of information employers can get from screening, including verifying social security numbers, education and employment history, and motor vehicle and professional license records. Considering millennials, who are now in influential leadership positions, are more likely than other generations to lie on their resumes about employment history and dates, screening for background elements other than criminal history is arguably just as critical for getting an accurate picture of an applicant. If a candidate tries to cover up gaps in employment, there's a good chance they won't be 100% truthful as an employee.
Myth #3: Companies only need to do pre-employment screening. Rescreening isn't a priority.
Background checks only tell a hiring manager about an applicant's history up until the point of hire. Continuous screening should be conducted throughout the employee's career to capture activity after that point, especially if they are promoted or transferred to a position with access to sensitive information. If an employee is involved in an accident, or there's suspicion of drug or alcohol abuse, that's another good time to screen and make sure that there are no blatant issues on record. While many companies have a self-reporting policy where employees are required to tell their employer if they get arrested, the reality is most workers don't want to volunteer that information. Many companies are looking to technology to automate the rescreening process and make it easier to proactively uncover information employees might not report.  
Companies across all industries tend to opt for the fastest, cheapest background screening option available, but that often does more harm than good because it can introduce inaccurate information or leave important insights on a candidate out altogether.
Background checks are too important to let budgetary or time constraints get in the way. Learn more about the value of complete background screening and what to look for during the process.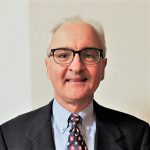 About the Author
John V. Page is the Vice President of Sales for Quick Search in Dallas, Texas. Mr. Page is active in the Professional Background Screening Association (PBSA) and has been on both the Best Practice and Provider Committees.